Product Description: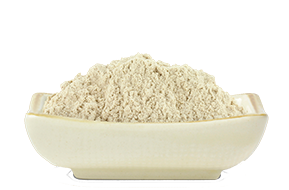 Annotations
... gluten free
:: Excluding animal products
:: Suitable for vegetarians strict vegetarians
Whole grains
:: Non-transgene
Organic certification
The brown rice protein concentrate of Wuxi Jingnu, made from whole grain organic brown rice, is easy to digest, gluten-free, hypoallergenic, and a protein source suitable for vegetarian diets.
Product Application:
High-protein alternatives for soy and animal products
For those who are sensitive to the gastrointestinal tract of milk, barley, soy and other proteins.
Wuxi Jinnong's brown rice protein concentrate is made from a natural process without chemical solvents. Special grinding steps produce a smooth texture that is easier to mix and less gravel than products made with traditional rice protein preparation.
Wuxi Jinnong brown rice protein concentrate provides a protein substitute for vegetarian diets by providing complete amino acid profiles through special processing.