Wuxi jinnong biotechnology co., ltd. is a high-tech enterprise integrating r&d, production and marketing, in September 5, 2017 officially acquired Jiangxi Jinnong Biotechnology Co., Ltd. has a strong production capacity and competitive advantage, the company has the world's leading patented technology, is the country with "rice protein" development and production capacity of enterprises, the company was founded in 2012, since its inception, has won the national and provincial science and technology progress award.At present, we have successfully registered the JNPRO trademark in mainland China, and the JNPRO trademark is also being registered in the United States. All products have been export health record, ISO22000 certification, organic certification, halal, kosher certification certification and BRC certification of export required qualification, product sales in North America, Europe, Australia, Germany, Australia, the United States, Brazil and other countries and regions.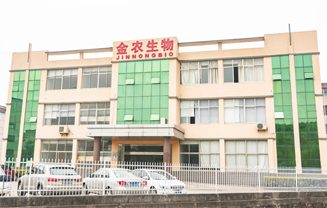 Our products adhere to the pure natural, non GMO, no added, we insist on technological innovation and quality control, to become a non allergenic rice protein powder products supplier Chinese largest, from the raw material base to paste the "safe, pollution-free" invisible mark, our products are mainly used in food and beverage, nutritional food, animal feed and specialty food industry for many years, with many domestic and foreign food enterprises in close cooperation.
We have strong technical support and R & D and production capacity, 1200 square metres's top quality control and research laboratories, including the master degree of R & D personnel will reach more than 40 people, both from the selection of raw materials, product development, quality control, have a strict standard, high quality protein content developed in more than 90% the rice protein and protein hydrolysate, complex products and other end products.
Jiangnan University College of food science and technology cooperation unit is similar in the oldest discipline in China, based on the best, the most extensive coverage in the field of food, I have a national key disciplines (Food Science and Engineering), (State Key Laboratory of food science and Technology National Key Laboratory), the state has a characteristic professional, professional brand in Jiangsu province (Food Science and Engineering College).

We are committed to excellent customer service, including helping customers to set up and build needs and create value for customers. Jin Nong Biological Technology Co., Ltd. sincerely welcomes more and more domestic and foreign customers and suppliers to establish cooperation relations with us, common development, mutual benefit and win-win!